Volunteer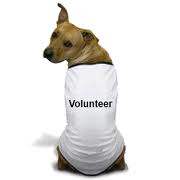 Every dog and cat we rescue is special to us. Some of them come in and find a home quickly. Others are with us for a very long time. The animals require food, exercise, tons of cat litter (and we mean tons!), medical attention and lots and lots of love.
Since 1992 and thousands upon thousands of lives saved, we know we could not do it without our volunteers, sponsors and generous donors who support L.I.F.E Animal Rescue.
Volunteers are vital to our success and we couldn't carry out our work without their dedication and support. We would love for you to join our volunteer program and welcome any commitment you are able to offer – however great or small. Find out how you can make a difference and become part of our effort to save lives
Volunteering is a very gratifying experience. When you donate your time, you will be able to participate in, and experience the transformation of an animal that has been dumped in the shelter or abandoned and left to fend for itself, into a loving friend who is ready to be adopted by caring people willing to make him or her a forever part of their family.
Dog Volunteers
Youth (over 14) and adult volunteers are needed every Saturday at our adoption sites to sit with a dog that is up for adoption. Also during the week we need adult volunteers at our rescue center to exercise our dogs and provide lots of love and attention. If you can help with cleaning the dogs living areas that is even better!! We also need a volunteer to clean the dogs living areas on Saturdays while they are away at adoptions.
CAT Volunteers
Volunteers (18 yrs and over) are needed to help clean cat cages (mornings or evenings) at our rescue center. We need adult volunteers to assist us with our adoptions at the Westlake Village PetsMart on Saturday.
Fosters
Foster Homes for expectant mother cats and her babies. Litter of kittens younger than 9 weeks old, or orphaned litters (including bottle feeding) We ask that you foster kittens until they are 8-9 weeks old, spayed or neutered and are ready for adoption. Mother cats are spayed prior to adoption.